Face-to-face interaction will never be obsolete, but there are times when going virtual is a necessary part of your event strategy. But how do you transform a multi-day conference full of networking opportunities, educational sessions, and attendee insights into virtual events?
And once you've done that, how do you keep attendees interested throughout the event?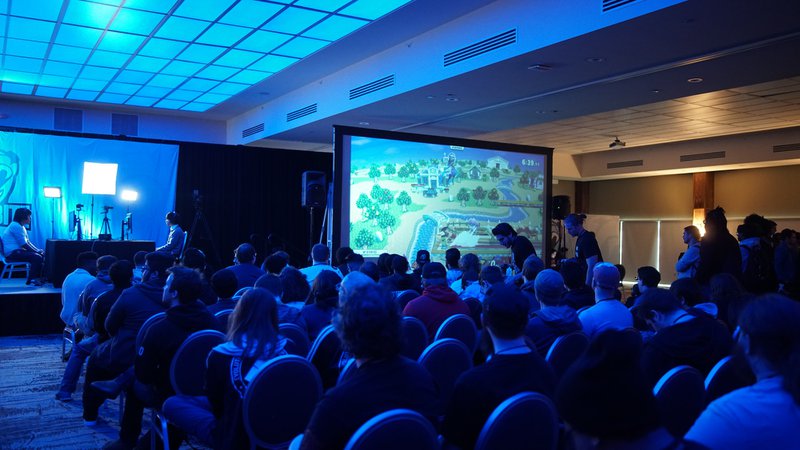 A virtual event requires the same care and attention as an in-person event. In both cases, you must develop an event strategy in order to effectively promote the event, engage attendees, create memorable moments for attendees, and demonstrate event success.
The only things missing are the venue and the attendees on-site. However, by thinking of virtual events as value-added, engagement-driven experiences rather than small, one-time presentations or webinars, you can create an impactful event that extends well beyond a computer screen.
What exactly is a virtual event?
You've probably viewed a webinar online, taken an on-demand workout class, or joined a meeting using a video conferencing tool. You may have even attended a conference from the comfort of your desk. These are all examples of virtual events. A virtual event is one in which participants interact with the event and its content online rather than in person. According to Google Trends, the world is increasingly shifting to the virtual realm.
4 Main Types of Virtual Events
Virtual events can be added to your overall event program alongside events you host, events you attend, and internal events. Virtual events are not a replacement for other types of events; rather, they are a new type of event to add to and improve your overall program. The four main kinds of virtual events are listed below.
1. Webinars
Webinars are video-conferencing conferences that allow participants from all over the world to participate. Webinars are typically 45 to 80 minutes long. Companies can charge attendees to participate in webinars using online payment services, or they can provide them for free.
2. Virtual Meetings
Virtual conferences are organized around a live, complex agenda that includes keynotes, sessions, breakout sessions, and other activities. While virtual conferences are not as effective as in-person events in terms of lead capture and networking, they do allow attendees to view keynotes in real-time.
3. Internal Hybrid Occasions
When employees are not all in the same place, internal hybrid events are used to communicate a message. Town halls, sales kick-offs, companywide events, trainings, department meetings, and other events fall into this category. Internal hybrid events can benefit from virtual team-building activities.
3. Occurrences of External Hybrids
These events are held for people who are not affiliated with your organization. They could be user or industry conferences. These events necessitate higher levels of video production to ensure that virtual attendees receive the same level of service as in-person attendees. It is difficult to provide the same level of value at external hybrid events.
What Are the Benefits of Hosting a Virtual Event?
Virtual events are held for the same reasons that physical events are held: to generate leads and revenue. This year, Microsoft's developer conference went virtual. When deciding whether or not to hold an event, consider what you hope to gain from it and how well those goals can be met virtually versus in person.
Here are a few reasons why you should host a virtual event:
Accessibility: While the event will still take place in person, virtual options will allow you to accommodate attendees who are unable to attend in person.
Budget: Your organization needs to cut costs, and making smaller events and webinars virtual can help redirect funds to the year's biggest event, which brings in the most leads. When attendee travel budgets are a concern, having a virtual or hybrid option is also beneficial.
There is no other option: Whether due to extreme weather, travel restrictions, or an act of God, you are forced to make your in-person event virtual or cancel it entirely.
Whether in person or virtually, the fundamentals are important.
It all comes down to the fundamentals when it comes to event planning. All events, whether in-person or virtual, are most likely already a part of your integrated marketing strategy. Are you considering your in-person and virtual events as a whole? Consider this. Your customers and prospects will attend both in-person and virtual events. They all work in tandem with the rest of your marketing mix to reach and engage your target audiences and provide you with a complete picture of interest. As a result, virtual events should not be separated from the rest of your events. They must be incorporated into your meeting and event planning.
Fundamentals of Event Planning
Effective marketing is required for virtual events as well as in-person events. Attendance suffers as a result of ineffective, targeted promotion.
The king is the content. Your content is your event in a virtual setting. It is critical to have powerful keynotes and engaging sessions that are tailored to your attendees.
Loneliness does not have to be synonymous with being alone. Keep virtual attendees interested. Provide options that are relevant to each type of attendee, and use online event guides for virtual events.
The only way to demonstrate event success is through data. The only way to prove event ROI and activate the buyer's journey is to measure engagement and collect attendee data.
In-person and virtual events are not the same thing.
Virtual events have limitations that face-to-face events do not. In contrast to in-person events, which can entice attendees with a unique location and the promise of networking, virtual events must rely on content. Marketers and planners must market content to the segments that respond best. Planners must also decide how to provide content for virtual events. Breakout sessions and multiple content options are held concurrently at in-person events. Are you planning a virtual event that must also provide multiple content options at the same time, or are you providing multiple single content experiences? It's a choice that must be made. Not only that, but engaging attendees through virtual meetings is more difficult and necessitates creativity as well as event technology, such as mobile event apps, to be effective.
Face-to-face engagement suffers as a result of virtual events. Sales meetings must take place after the fact, based on data gathered virtually. Data is critical, and follow-up must be prompt and precise. There are ways to make virtual events successful, but careful planning and data collection are required.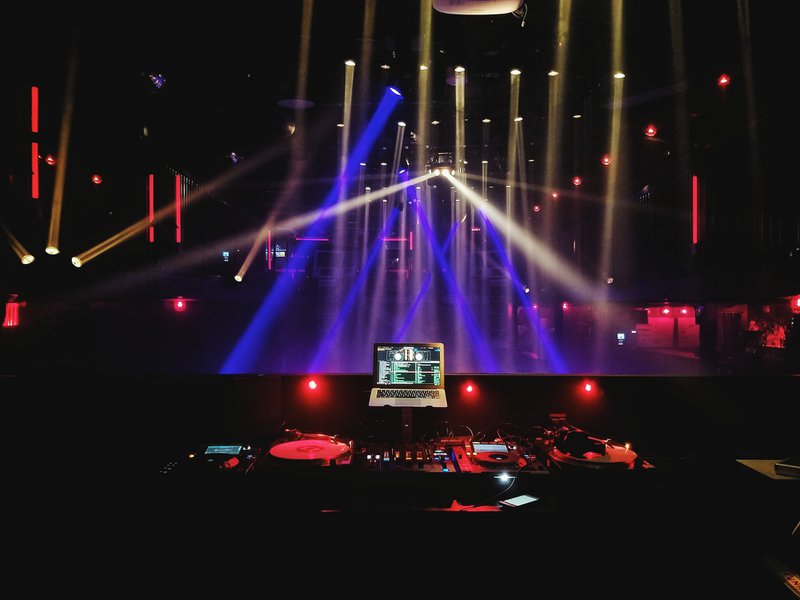 Elements of Virtual Events
A virtual event is centered on content, attendee engagement, and data. While virtual events do not require food and beverages, they do contain many of the same components as any other type of event. The quality of video production and connectivity, as well as the site that houses the agenda and content, will be critical. According to Forbes, a virtual event should include a mix of live and pre-recorded content. The following are the components of a virtual event:
Event website
Event registration
Live presentation content
Live, one-way audio/video
Question and answer
Live polling
Note taking/favorite slides
Recorded content
Interactive video conferencing
Feedback surveys
Platforms for Virtual Events and Event Technology to Host a Virtual Event
Technology is used in virtual events. Attendance would be impossible if computers and mobile devices were not used. However, virtual event technology is more than just video conferencing tools. Virtual events, like in-person events, benefit from the use of an entire event technology platform that helps you promote, execute, and manage your event. The following are the most important pieces of event technology to use when running your virtual event.
Event Website
Your event website is used to promote the event. It serves the same function whether the event is virtual or in-person. Your event website is the primary promotional tool you will use to pique the interest of potential attendees and entice them to register for the event. Your event website should communicate the value of your virtual event, include the event schedule, feature speakers, answer frequently asked questions, and direct potential attendees to registration.
Registration
Registration is your first data collection tool and is critical to the success of your event. Attendees can use registration tools to sign up for virtual events, submit preferences and personal information, and pay if necessary. A robust online registration tool makes it simple for attendees to register and provides planners and marketers with the data they need to plan a great event and demonstrate event success.
Email
Email marketing can be used to drive demand for an event and increase registrations, to keep attendees informed prior to the event, to engage attendees leading up to your virtual event, and finally to collect feedback through feedback surveys. At all stages of the event, email is the best way to communicate with attendees. Use an email marketing tool that can send branded, personalized emails, automate when and to whom emails are sent based on attendee data, and provide open rates and click-through metrics.
Mobile Event App & Online Event Guide
Mobile event apps are just as important for live events as they are for virtual ones. These tools, which are accessible via mobile devices and web browsers, serve as the primary information source for attendees. Agendas are where attendees choose which sessions to include in their schedules and where planners collect data.
Event Feedback
Event feedback is critical for virtual events because planners cannot gauge reactions based on expressions or verbal feedback from attendees onsite. Use event feedback tools to collect feedback from attendees via post-event surveys that can be used to demonstrate event success. Furthermore, event feedback can be used to qualify virtual leads and drive them to sales.
Integrations
Integrations ensure that important registration and attendee information is shared between your event technology system and your virtual event platform. It also allows you to share this data with your marketing automation and CRM systems. Use integration tools to centralize your attendee data. It allows you to respond to leads more quickly and analyze key insights from events such as session attendance and engagement.
The Fundamentals of Hosting a Virtual Event
The process of planning is very similar to that of any other event. When planning a virtual event, do the same thing you would do for an in-person event: put yourself in the shoes of your attendees. Use your standard planning tips and tricks to create and execute a great event.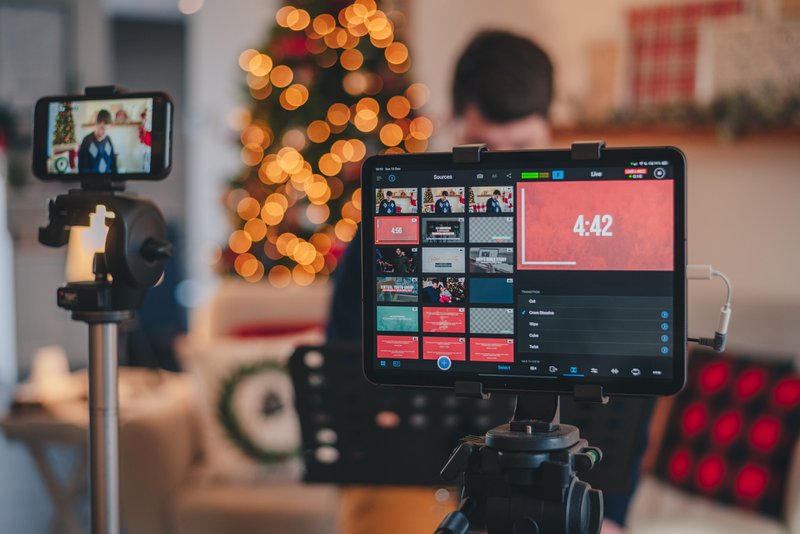 Questions to Consider When Organizing a Virtual Event
Will the content be live, on-demand, or a combination of the two?
Have you created a pre-event guide for attendees that explains how to participate in keynotes, attend sessions, and use messaging tools?
What are your key performance indicators (KPIs) for the event? While you may want to focus less on leads, you can set goals based on session registration and feedback surveys.
What happens if you experience connectivity problems?
Will you charge for your event or provide free admission?
How long after the event will on-demand sessions be available?
How long will the sessions last?
What resources will attendees have to network and make appointments?
Attendee Preparation for Virtual Events
There are numerous types of video conferencing tools available. It is best practice to create a guide for attendees explaining how to access the event prior to the event. Consider having them create an introduction video that teaches them while also injecting humor into the content.
Attendee Engagement at Virtual Events
When it comes to organizing a successful virtual event, the most difficult barrier has been engagement. Attendees are involved in virtual events rather than being forced to sit for hours and listen to content. Event technology provides engagement tools that are still available. The opportunities for virtual engagement are limitless!
During Virtual Events, Networking and Connecting
Just because attendees can't shake hands at a virtual event doesn't mean there isn't an opportunity to network. A mobile event app, whether on a phone or in a web browser, can connect attendees and serve as a messaging system. After connecting on the app, attendees can schedule one-on-one meetings with each other, exhibitors, or sponsors. Consider setting aside time for networking to encourage attendees to mingle. Using registration information, connect attendees with similar interests and organize group chats and breakout sessions. Make networking easier by using video calls, chat groups, and appointments.
Data from Virtual Events
Data is available for both in-person and virtual events. Data is still collected prior to, during, and after the event, and can be used to qualify leads, demonstrate event success, and improve the event for the following year.
Data Gathered at Virtual Events
# of Registrations
Demographic Attendee Information
Session Registration
Email Open and Click-through Rates
Post-Event Survey Results
# of Leads
Buying Interest
Session Ratings
Session Feedback
Social Media Engagement and Reach
Demonstrating Virtual Event Success
The success of a virtual event is dependent on the alignment of event and business goals, the identification of key performance indicators, and the analysis of event data. A cost-benefit analysis is necessary to prove event ROI. You can demonstrate the success of your event by weighing costs versus benefits using data gathered during virtual events.
How to Convert a Live Event to a Virtual Event at the Last Minute
There may be times when you need to make a last-minute change and your options are to cancel the event or make it virtual. It turns out that making an event virtual isn't all that difficult if you have the proper infrastructure in place. Sorting out travel, lodging, food and beverage, and other details will take time, but shifting content from in-person to virtual isn't as difficult as you might think.
Questions to Ask Before Moving to a Virtual Event
Can your agenda be translated to a virtual setting, or is an in-person event required?
How will you track attendance?
Does your organization have a virtual meeting solution?
Does your organization have staff members that can support and manage the technical aspects of a virtual event?
Can you handle the bandwidth?
Do your attendees have all the materials they need to attend virtually?
How to Pivot to a Virtual Event
Update the event website and email attendees to communicate that the event is going virtual and the reason for the change
Provide attendees with a guide on how to attend the event virtually
In the agenda, add links to the session recording or live broadcast
Ideas for Virtual Events
Virtual events come in a plethora of varieties. The possibilities are limitless, ranging from digital cooking lessons to dance parties. Increase attendee engagement by using live polling, breakout sessions, or a mobile event app. Waiting for inspiration can be difficult when it comes to virtual event ideas.
Finally, incorporating virtual events as a key digital strategy into your meeting and event program is a smart move. Having a plan in place, as well as the necessary technology, will imply a shift to digital.
Source: Cvent