These days, it seems like everyone has an opinion on the direction the real estate market is going. There is an article for every situation, from impending doom to extreme optimism. But no matter how the market changes, one thing always holds true: success depends on being well-prepared. You can use the strategies outlined below to make sure that your brokerage is ready to handle whatever the market throws at it.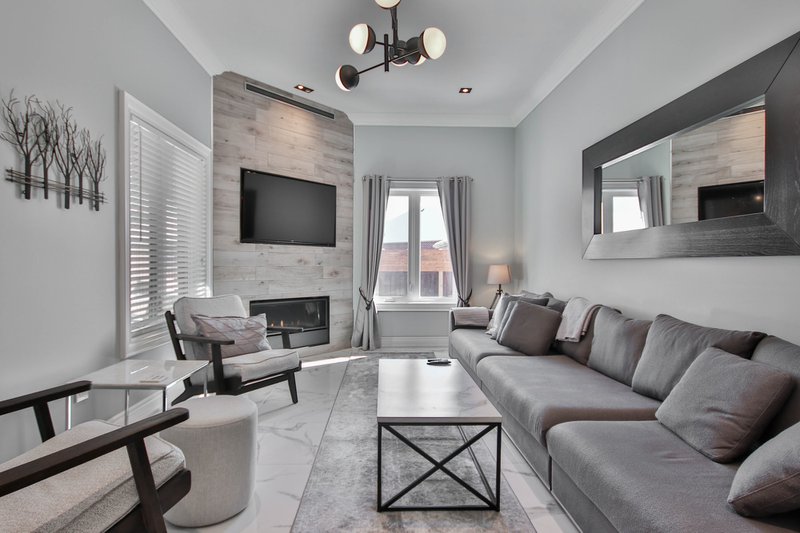 Strengthen Infrastructure
The last two years have taught the real estate sector a lot, including the value of having a strong infrastructure in place that enables operations to run smoothly no matter what is going on outside the real estate sector.
You can navigate uncertain times by focusing on the critical issues at hand, such as higher interest rates, low inventory, and even a full-blown market crash, by having clearly defined processes for onboarding, day-to-day office management, and lead tracking and nurturing. When things really start to get crazy or when business picks up significantly, you don't want to be spending all of your time and energy on the minute details of daily operations.
Invest in Digital
Your brokerage should reflect the fact that we are a digital-first society. In order to avoid having to spend energy implementing tools at the last minute, find technology that will help your brokerage achieve its specific goals and begin training your agents on how to use it. A great example from the past two years of why investing in digital tools now is so important is 3D home tours and how important that was when some markets weren't allowed to host open-houses. There is no better time than now to make sure you're prepared for the future, whether it's through lead management and generation technology or software that empowers agents with flexibility and adaptability.
A great place to begin is by making sure you have a solid CRM that agents can access from anywhere. This could entail finding a CRM that works for you or updating the system you currently use. By taking it a step further and investing in digital tools that will nurture your leads through qualification screenings or text follow-up, you can ensure that no leads are lost in the shuffle and spare agents' time. Additionally, it ensures that your agents don't miss out on their next opportunity when they are extremely preoccupied with a current buyer or seller. You can get better tracking insights from these digital solutions as well.
The number of potential buyers has significantly increased as more and more people work remotely. The days of only being able to reach people in your service area are long gone. The new normal for brokerages looking to expand and keep their market share is getting in front of buyers across the nation and possibly the world. The first step in a strategy that will produce results is starting with a stunning, data-backed website. The most prosperous brokerages recognize the value of an omnichannel digital marketing approach, but they also know that success takes time. While paid media can speed up the process of generating leads and traffic, an effective organic strategy may take months to gain traction.
Focus on People
In real estate, relationships are important. Any successful brokerage will focus on developing relationships with buyers and sellers because we all understand how important repeat business and referrals are. What unique services are you providing that buyers, sellers, builders, and investors won't find anywhere else? Having dependable sellers and builders can make the difference between closing a deal that month and not when inventory is low. Whatever the state of interest rates, buyers and investors who know they can rely on you will be prepared to move forward. When you consistently nurture these relationships, the foundation of trust and knowledge is already in place, so you don't come off as predatory or sales-y when the going gets tough.
It's no secret that it's challenging to keep agents. Transparency, a regular feedback loop, support both inside and outside of the office, and, of course, demonstrating the value you are providing to agents are all necessary to create a culture of loyalty. A good first step in making sure your agents feel like their voice is heard and that they can help make changes and address pain points is having a way to gather and follow up on the feedback you're receiving from them. Employing a marketing manager, photographer, or other office personnel can help ease some of the pressure on your agents so they can concentrate on what matters to them: closing real estate deals.
Of course, keeping agents happy requires demonstrating your value through leads and marketing. Do you have internal communication systems in place to ensure transparency regarding the distribution of leads and to demonstrate quantifiable results demonstrating the impact of the work agents or your brokerage as a whole are doing outside of client meetings on their commissions? An illustration would be describing how using paid search strategies, blogging, or being active on social media helped to increase website traffic and leads that month.
Expand Your Service Offerings
Buyers and sellers demand more from their brokerage experience, and since many agencies' margins are getting tighter, diversification is more advantageous than ever. According to a study by the National Association of REALTORS (NAR), the most common real estate-related ancillary businesses are mortgage lending, relocation services, home warranties, home improvement services, title, and escrow. Investing time and money in marketing your auxiliary businesses (or partners) can be very profitable, regardless of whether you started your own company from scratch, bought, invested in, or formed a partnership with an already established one.
Source: Union Street Media