There will be over 2 million real estate agents in the United States by 2022, but not all of them will use real estate marketing automation.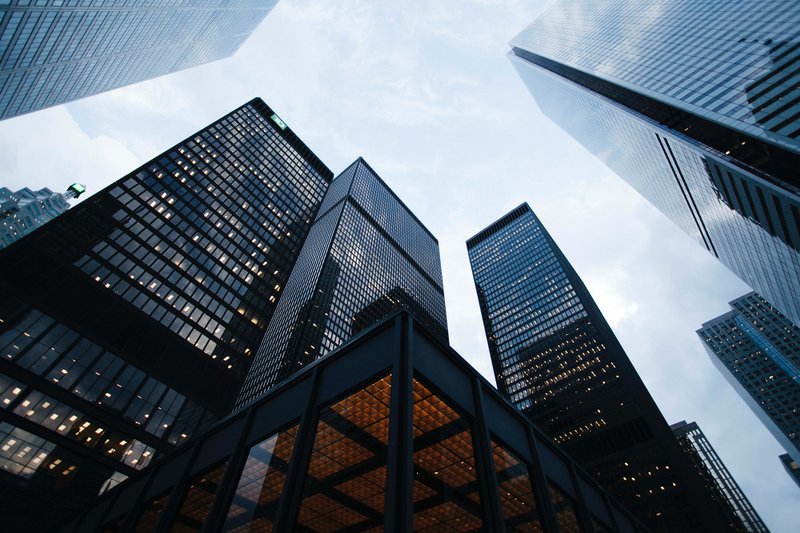 Craig Eaton, the owner of Eaton Realty, believed that without real estate marketing automation, his company could not stay current. However, while his competitors grew, Craig experienced a steady outflow of customers.
Eaton Realty processed over 500 leads in the first month after integrating real estate marketing automation. This would have necessitated the full-time efforts of several agents, and the effect might have been less dramatic.
This was one of the best examples of how real estate marketing automation can save businesses money and improve processes.
In this section, we will look at real estate automation from both a marketing and a business standpoint.
What exactly is Real Estate Marketing Automation?
Real estate marketing automation is the process of incorporating technologies into marketing in order to increase sales, reduce effort, and save marketers time.
Real estate marketing software can assist with:
Lead identification
Lead categorization
Email marketing campaigns
Lead engagement
Ad creation and running
Website activity and its behavior
Marketing and sales analysis
Sales and cash flow prediction
The Primary Advantages of Using Real Estate Marketing Automation
By 2020, 85 percent of businesses (including the real estate industry) will have advanced their digital transformation. More than 67 percent of them have concentrated on marketing automation.
Digital media marketing channels' growth as the main source of lead generation is changing the media industry.
Lead generation marketing is still a difficult task. On the other hand, marketing automation tools can help real estate businesses.
By the end of 2020, more than 68 percent of marketers had used marketing automation for the following purposes:
Increasing the speed of their marketing process
Creating a well-defined marketing system for tracking potential leads
Improving the accuracy of the marketing and sales processes
Providing more leads
Marketing paperwork reduction
Speed
By the end of 2021, 7.1 million houses will have been sold in the United States. It was a market record that had never been seen before.
Entrepreneurs receive accelerated feedback and reduce the time from the first interaction with leads to closing the deal by automating the real estate marketing processes.
Consistency
Prior to 2015, real estate firms and single agents manually tracked their leads using Excel, GoogleDocs, or a private blog. It took a long time to clear everything up, but now things are different. So, time is of the essence.
The use of real estate marketing automation aids in the development of a clear system for tracking potential leads.
Accuracy
Handling data sets manually is a time-consuming process with a lot of information. This monotonous work frequently results in the inclusion of natural human errors.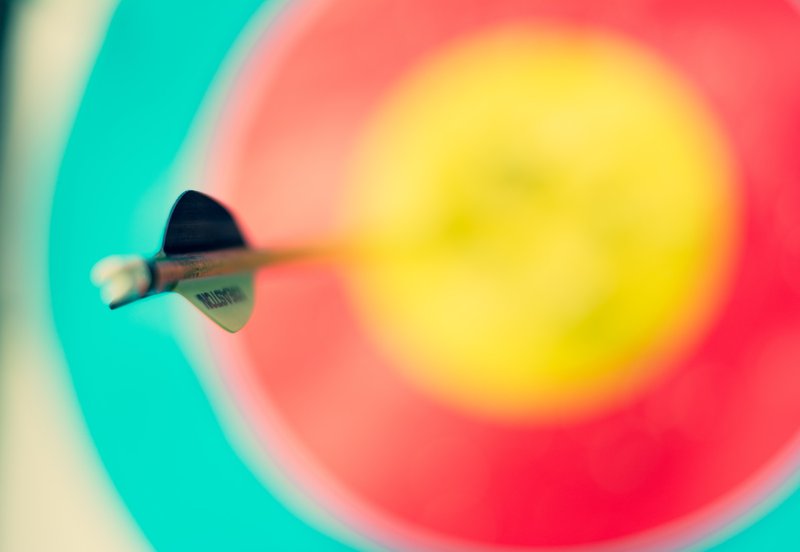 Marketing automation will aid in the prevention of errors during manual data entry. It also directs client inquiries to the appropriate person and team. It's especially important when communicating via social media platforms. There is no confusion about who handles what information, and the conversion process improves by up to 36%.
Scope
Over 92 percent of customers search for a home on the Internet and conduct 11 searches across 4-5 real estate websites.
Marketing automation enables agents to serve more leads and process more relevant requests. It also aids in contacting previously unconnected leads when they visit the social media platform via cookies, which is a great incentive for profit growth.
Less Paperwork
In the real estate industry, many marketing agreements, contracts, and other official documents are created. Marketing automation will allow marketers and agents to manage the bulk of the paperwork in an efficient manner. It automates the document flow, simplifies document exchange with clients, and includes an electronic signature function.
4 Top Tools for Automating Your Real Estate Marketing Processes
Real estate marketing automation tools are the best option for establishing buyer-seller trust, identifying properties, and attracting new leads. There are four types of software available to help make the real estate marketing process as efficient as possible:
Ad management
Customer experience
Lead nurturing
Real Estate CRM
Real estate CRM (Customer Relationship Management) is used by various RE companies or single agents (small, middle, and large) to help regulate client-business relationships.
CRM aids in the automation of various marketing activities and processes:
Marketing Channel Automation
Marketing channels are various media platforms through which you communicate with your target audience. A real estate company's marketing channels should be chosen with an understanding of its audience and their values in mind. You can obtain comprehensive client information by combining your landing pages and website forms with real estate CRM software.
It functions as a single system that:
1) Saves information about your clients in a database automatically.
2) Information is segmented based on:
Location and period of time spent
Activities on various social media platforms such as Facebook, Instagram, and others.
Decision-making speed in advance of the request, and more
In this case, a real estate CRM assists in consolidating leads from various marketing and social media channels onto a single platform.
Email Marketing Automation
Email will remain a trusted medium of communication for customers in 2021, with 93 percent of real estate agents preferring to communicate with clients via email. Sending email messages is currently the most effective lead generation marketing method.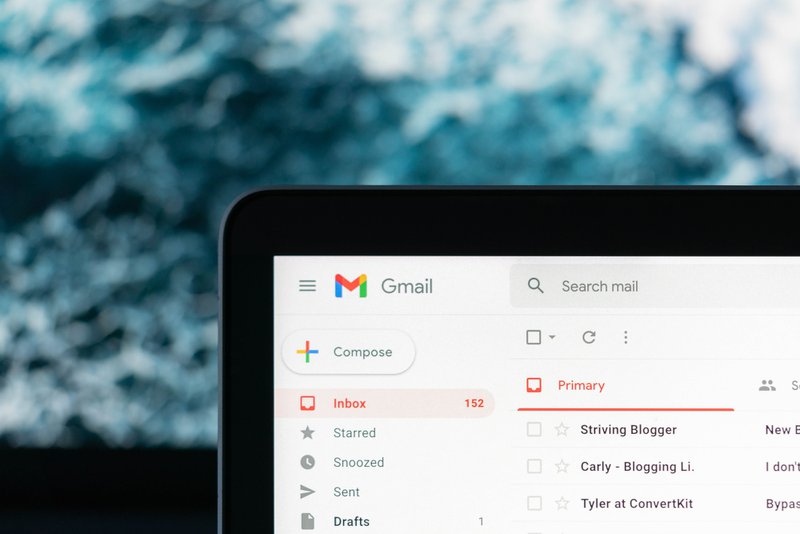 The following functions can be performed by an automatic real estate marketing package:
Make a series of marketing emails that are sent on a regular basis.
Leads should receive personalized subscription email notifications.
Mailing lists should be tailored to lead segments and preferences.
Many lead generation marketing tools on the market can send personalized voicemails, text messages, and email campaigns to leads automatically.
Using Marketing Automation Tools to Warm Up Leads
Real estate firms and individual agents receive large numbers of leads from a variety of sources.
The primary marketing goal of the company is to convert a lead into a client. Warming up leads is critical for marketing teams.
With the help of automation, real estate CRM will be able to set up a personalized lead warm-up:
Welcome letters
Letters with viewed property objects
File information sharing
Marketing Automation for Customer Action Response and Requests
Marketing automation programs have a tendency to shorten the time between the first and final interaction. On a regular basis, a CRM can send out pre-written marketing messages. It makes the waiting time for media communication more natural. As a result, sales will be faster.
Marketing Automation for Lead Management and Lead Segmentation
According to Aberdeen's research, 71% of businesses in various industries (including real estate) used lead management technology in some capacity. They also tracked lead behavior using automated lead segmentation marketing tools.
The following are the three main features of the lead management and segmentation marketing program:
Lead management and distribution
Developing potential leads
Marketing analytics and reporting
These functions are also available to real estate companies and agents in:
Marketing information tools for communication and collaboration
CRM
Marketing for lead generation
Marketing Automation for Lead Engagement
Chatbots are primarily used to save agents time when engaging with prospective clients. Chatbots can handle up to 5,000 calls per day and up to 50 client calls at once.
Marketing Automation Lead Tracking
A sales funnel tracking marketing program will provide you with an accurate picture of what is happening in your sales funnel. Because modern CRM is smart, this up-to-date program evaluates potential leads quickly and easily. CRM systems will aid sales teams in 2022 by allowing them to focus on: tracking sales through funnels and closing deals.
Communication and Incentives Automation for Future Transactions with Past Clients
Marketing follow-ups that are automated will be an excellent way to communicate with previous clients. Real estate CRM includes a function that allows you to send pre-written email letters to leads. Clients may leave a positive review and return to you with new information or property requests.
Real Estate Reporting Marketing Automation
The analysis marketing program enables businesses and agents to easily listen to and analyze real-time lead feedback via various social media channels such as Facebook. You can quickly view important statistics and determine who would benefit from coaching or upgrades with a CRM that generates automated marketing reports and dashboards.
Today, CRM helps real estate businesses provide:
Real-time access to leads
Workflow tracking and analysis
Centralized client data storage
Effective lead distribution.
Lead filters are ineffective.
Real estate firms benefit from zero lead leakage and the ability to automate client emailing via various social channels, ensuring that clients are always up to date.
Companies that choose a custom CRM project will gain the following advantages:
Custom functionality
Feature flexibility
Freedom in integrations
High-level information security storage
Furthermore, RE firms or single agents benefit from customization as well as the ability to scale quickly and increase sales. However, if a company chooses a custom CRM, the development time will be longer.
Ad Management Software
More than 78% of Americans discover products on Facebook, and 17% follow brands and companies. As a result, Facebook advertising is more than just a useful tool because it stores detailed information about its users.
Today's marketing tools for ad management include:
Targeting lists that will sync leads and audiences for better targeting opportunities
Managing advertising media email campaigns across multiple social channels, including Facebook, Instagram, and LinkedIn, among others.
ROI and lead generation analysis from the various social media platforms where a company's ads are displayed.
Analysis of lead behavior by identifying which contacts took action and engaged with the ads.
Modern ad management marketing tools can be easily integrated with CRM and aid in the selection of the most compelling advertisements.
Customer Experience Software
A customer experience marketing system aids real estate firms and agents in the analysis of their marketing strategies. It is based on user feedback and impressions. The primary goal of this program is to provide answers to questions such as:
Why are leads dissatisfied, and how does this affect sales?
What is it that prevents leads from having a positive experience? "
How to Improve Leads and Increase Sales
In general, using customer experience marketing should increase the company's conversion rate. There are several key functions, including:
Event tracking
Event statistics
Connect funnels to recordings.
Retention tables
Fast-forwarding of a replay
Marketing Automation for Lead Satisfaction and Experience
The lead satisfaction and customer experience marketing program is a web-based system that promotes collaboration among marketing team members. It has the ability to use tagging, add private notes, assign lead roles to specific team members, and generate canned responses. The operating system uses a specific SSL protocol to encrypt data.
Software for Lead Generation
Lead nurturing is the process of interacting with leads at each stage of the funnel. It entails sending relevant and timely marketing email letters to the appropriate leads. A good open house marketing program allows businesses to easily promote the open house and then automatically follow up with potential buyers.
Real Estate Business Process Automation
Real estate business automation refers to the process of transferring day-to-day expert tasks to automated systems.
They can take orders, settle accounts, generate and issue invoices, manage document flow, and so on. Businesses can save money and time by implementing business automation. The highest priority should be to make experts' routines easier.
We have chosen the most important tools for achieving various business objectives.
Automated Task List Creation
A real estate task management business system will assist in avoiding multitasking while also organizing various marketing team processes.
Automated task lists include critical options such as:
Managing listings
Data entry
Setting up meetings, open houses, and appraisals with prospects
Completing, submitting, and filing documents, agreements, and lease records
Building weekly, monthly and quarterly business budgets
Conducting research and compiling comparative market business analysis reports for real estate
Responding to emails and phone calls
Checking sales
Reminders for offline events and closing deals
Automated Critical Notifications
Critical notifications provide an opportunity to notify everyone about important business events that should not be missed.
There are two kinds of real estate business software that send out critical notifications:
Emergency notification
In-home examination
Emergency notification is a type of notification and crisis management solution that enables property and business owners to send life-saving alerts from anywhere and communicate in real time. The critical event management features enable clients to stay informed about various attacks and keep their businesses safe and secure during unexpected problems from time to time.
Accounting and Cash Flow Automation
Using a cloud-based system The RE accounting business system connects companies and agents to the services they require. Entrepreneurs can keep track of critical options such as: Projects in progress and recent sales Using cash flow and accounting tools for sales can assist entrepreneurs in gaining financial control.
Ascertain that the RE website is in sync with your other key tools, such as CRM or accounting. The contacts will then be up-to-date everywhere.
The real estate cash management business system automates the following tasks:
Accounts receivable resulting from invoicing
Following up
Collection
Reconciliation
Because this type of business program integrates directly with the accounting program, it occurs without requiring any changes to your current process. It's convenient and time-saving because there's no new process to learn; simply keep your current payment processor.
Property Management Automation
By using a real estate property management system, companies can keep track of everything that happens at each property. As a company's client base grows, it becomes necessary to increase the volume and quality control of the services it offers. Property management business solutions assist real estate companies and agents with everything from payment management to contract and insurance management.
Automation Contract Management
You can save a lot of time by using a real estate transaction management business system. It's a good idea to expedite the sending and signing of business contracts. As a result, you will be able to store business documents in a single system without fear of losing anything.
Customized Real Estate Marketing Automation
Choose custom centralized solutions if your real estate business requires custom functionality, feature flexibility, integration freedom, and data security storage.
A custom real estate marketing solution is a platform that is created from the ground up.
By developing this type of solution, the company gains significant customization and scalability.
An automated marketing solution adds value to each transaction, whether it is marketing, selling an existing property, or finding the right space for a tenant lease. By leveraging expertise and market knowledge, it is only possible to create and execute a tailored plan for each client and property. As a result, using real estate marketing automation tools will be critical for sales.
Conclusion
In terms of marketing and sales process automation, the modern media world creates the most comfortable conditions for real estate businesses. It is no longer necessary to devote time to: Obtaining a large number of documents Dealing with the fear of losing leads Real estate business processes can be automated with the help of automation tools and software.
Source: Sloboda