Did you know that only a small percent of leads ever proceed to sales? If you want to drive real estate sales by converting your leads, lead nurturing is your key strategy. Lead nurturing requires the steady effort of consistently marketing to your leads, based on the information you have of them.
Don't miss any opportunities with your acquired leads. Utilize the appropriate marketing channels to reach them, and get started on your lead nurturing efforts today. Find out more about how you can do lead nurturing to boost your real estate campaigns.
Stages of Real Estate Lead Nurturing
Database Cleanup
To determine which leads you should focus your real estate marketing campaigns on, it's important to declutter your database. While this may mean a lot of tedious effort if done manually, the right real estate software can effectively and quickly do this job for you. The use of the proper tools can help you manage your database by building dedicated profiles of customers and sending new feeds consistently.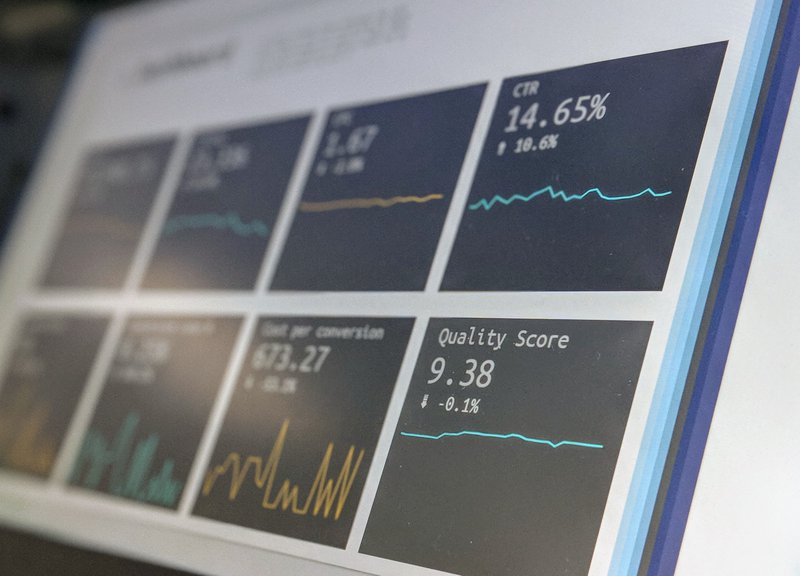 It can also help you enlist their housing preferences, buying/selling timeline, photos, and other important information to help you close deals. Moreover, you'll see their activities as when they favorite a listing. This will help you sort out which customers or leads are ready to make transactions with you.
Lead Labelling
After sorting out your customer database, it's time to label your leads to determine which needs lead nurturing first. This will help you focus your efforts on customers who are likely to make transactions with you. You can label your leads as "Ready to Nurture" or "Hold Off For Now." These questions will help you determine what to label on your leads:
Did your lead provide contact information?
What about specific housing needs? Did they share specific features and requirements for their dream house?
How many lead pages or forms they have filled out?
Do they engage in your website regularly? Do they view your listings every now and then?
If the answer is yes to all questions, then you can label the leads to "Ready to Nurture" or "Ready for Lead Nurturing". Otherwise, you can label the lead as "Hold Off for now."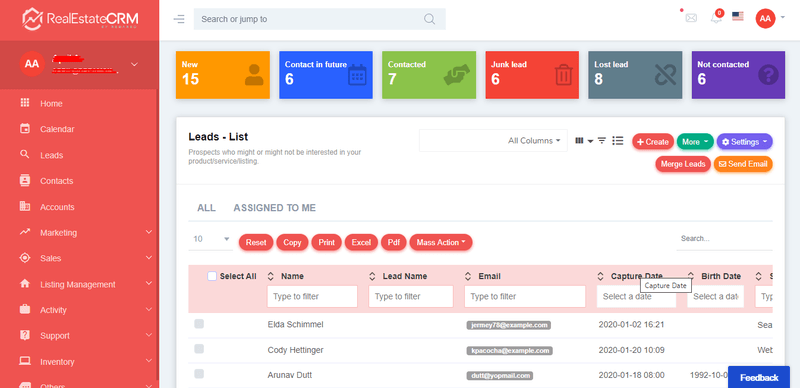 Prioritizing Prospects
Now that you know which customers need lead nurturing, it's time to know your prospects more. Addressing their needs and meeting them straight on will help increase your conversion while saving more time in the process.
For example, you don't need to keep sending listings to customers who're still deciding where to live. Instead, you can introduce them to neighborhoods or towns. This will help them reach a decision while interacting or indulging in certain areas. In this way, you'll also get a glimpse of their preferences or needs. Once these are identified, you can now narrow down your choices to determine the best listings to endorse.
Incorporate Leads to Your Campaigns
Now that you know which leads are engaging with you, it's time to take your lead nurturing efforts further. By having a real estate platform like RealEstateCRM, you can create email campaigns to keep engaging with your leads. The key here is to send periodic advertisements of your listings to your potential clients while giving them crucial information. You can send out a mixture of email campaigns to your leads such as:
Newsletter (to promote local listings, real estate updates, events in the neighborhood)/
Digest (promoting your blog posts, sharing home buying or selling guides)
Multimedia images, listings tour, virtual tours, etc.
Offer (to advertise your listings explicitly).
Conclusion
Lead nurturing is a strategy which takes much time and effort, but in time, it bears fruit through boosted sales and a strengthened relationship with your clients. This strategy requires foresight, creativity, and a lot of patience in continuously trying to win over your leads. Aside from these, the right software equipped with the tools to help you across all stages of lead nurturing is essential.
For all your real estate marketing campaigns and strategies, RealEstateCRM.io offers the best solution. RealEstateCRM.io provides all the tools to nurture leads and keep close relations with your prospects. It makes lead nurturing easier by categorizing leads and contacts by status and priority. It can also tag and segment your contacts and send the appropriate communication to them in just a few clicks.
If you suffer from having a cluttered database, this software can easily help you sort and clean it up to get started on your lead nurturing efforts. With its Duplicate Detection feature, Real Estate CRM helps merge duplicate leads to keep your lead database clean and all your contacts fully intact.
Learn more about its smart convenient features guaranteed to boost the success of your real estate marketing campaigns, including your lead nurturing strategy. Get started today with realestatecrm.io!