Now that we know how to write killer ads, it's time to determine the effective ways to do property advertisement. How can you make sure that your property listings get sold right away and will not sit for many months? Here are the crazy yet innovative ways you can apply to sell your real estate listings insanely fast!
Host a Moving-in Welcoming Party In the Neighborhood
Instead of letting your properties accumulate dust, take advantage of making connections with your neighborhood. As a real estate agent, it's important that you connect to the community.
One way of doing that is by hosting a welcoming party to anyone who recently move-in in your town. You can offer the community that your property is available to host events either for a pre-determined rate or for free.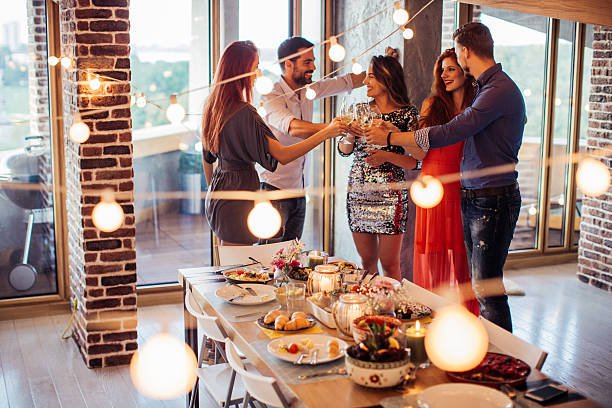 This helps you market your properties to potential customers for free! You may meet new customers who get interested in the house you're selling. These customers then will contact you if they want to purchase your house.
The guests can also refer your property to cater to future events while it's not sold yet. Not only you get to expand your potential leads, but you can also earn extra income from this gig.
Offer Rewards
Another way of boosting your property advertisement is by offering rewards to the people who refer your house or building to potential buyers. Invest a portion of your sales price to reward them for every successful transaction you seal. According to experts, an amount ranging from $200-$1,000 entice most people to promote your real estate listings on your behalf.
Since you're offering monetary rewards, take advantage of social media's prowess and let them share your post to their circle of friends. This excellent word of mouth strategy makes it easier for you to promote your listings and reach customers easily.
Property Advertisement: Offer a Freebie
Another way of enticing your potential customers is by offering a freebie for your property advertisement. Most clients want to feel as if they're getting more value than what they have to spend. So aside from getting their dream property, they also get something exclusive from the purchase. An example of this is the co-founder of GreenPal, Nikki Ryan, who sold his house in just three days!
The businessman offered a car as a freebie for the lucky customer who gets to purchase his house! Of course, we're not encouraging you to give away your car for free. If you cannot afford to give away a luxury item, you can opt for smaller ones like a treadmill, a home gym, patio furniture, etc. You can also offer a service like free delivery or shipment for your customer's things when they move in.
Give a Virtual Tour To Your House
You can also give virtual tour videos of your house and post it on your website or social media accounts. What's great about virtual tour is that you can showcase every angle of your house, making it easier for customers to see its entirety.
You can also take a video tour around the neighborhood so that they get to see the community your customers will dwell in when they make the purchase. Most of all, it can be posted anywhere since it's online. It means you get the chance to reach customers around the world!
Auction Your Properties
Gone are the days where people auction their houses due to foreclosed properties or it was seized by the banks. Nowadays, auctioning makes an effective property advertisement strategy to sell it insanely fast. Coordinate with an experienced auctioneer on your area to go through the proper process. Once you're all prepared, you can sell your properties to the highest bidder.