Are you fed up with paying for a real estate website but receiving no traffic from Google? Many real estate agents believe that when they launch a new website, it will "magically" be discovered by search engines. That is simply not true. Many real estate websites are crawled but never indexed.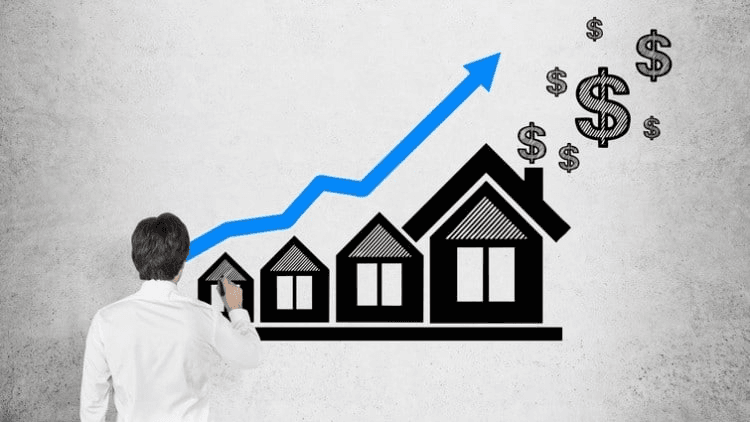 Getting organic traffic to your website is more important today than ever before if you are a REALTOR, a local brokerage, or a real estate franchise.
What exactly is real estate SEO? SEO for real estate is the process of having your website appear organically in Google search results. Real estate SEO is divided into two major categories: local SEO (the result of which is your Google Business Profile) and national SEO (the result of which is your Google Business Profile). This would be for searches like "realtor near me." The other kind of real estate SEO is for searches like "city" homes for sale. For these types of Google searches, the SERPs display a page on your website that displays local listings.
With the internet playing such an important role in real estate transactions in 2022, real estate SEO will become even more important. Furthermore, the Coronavirus has demonstrated the importance of having a strong digital presence. If your website is not found for commonly searched real estate terms by people in your area, you are losing a lot of business.
Unfortunately, many Realtors are unaware of what it takes to rank their website organically. We will go over the fundamental steps for ranking a real estate website using best practices for real estate SEO.
A Beginner's Guide to Real Estate SEO
Although real estate SEO is more competitive and presents some unique challenges, many of the steps involved in ranking real estate websites are the same as those involved in traditional website search engine marketing.
The process that agents, brokers, and franchises can use to get the organic search results they need for traffic and lead generation is outlined below.
The following is not a list of real estate SEO tips, but rather the entire process of ranking a real estate website.
Use Local SEO
More than ever, the first step in ranking your real estate website in 2022 is to master local SEO. Google has made significant investments in the infrastructure supporting Google Business Profiles. We anticipate a large number of new features in 2022, and you can stay up to date on new releases by visiting this page.
Making and claiming your Google Business Profile listing is the first step in establishing your local SEO. This will provide Google with information about your brand, business name, address, and phone number. Making sure your NAP is consistent with your online mentions, such as Facebook, Twitter, and your website, is critical.
After you've created and verified your Google Business Profile, you'll want to create and update your citation accounts. Citation accounts, such as Facebook, Yelp, Yellow Pages, and Foursquare, are websites that mention your business online. There are thousands of potential citation and directory websites where you can list your company.
Real Estate Keywords
Many broker-provided agent websites act as if adding "real estate keywords" as meta tags to your website will magically make it outrank your local competition. This is completely absurd. Google stopped considering meta keywords as a ranking factor years ago.
Understanding what you want to rank for is central to SEO. That should be defined as the "main keywords" for each page. How many searches are made for specific subdivisions in your area?
What Real Estate Keywords Should You Use?
The obvious key words are "your city" real estate or "your city" homes for sale. In many cases, these are the most searched keyword phrases, but they are not necessarily the keywords you should be targeting.
Low Hanging Fruit Keywords
You'll need to find specific key phrases that your potential clients are looking for and that don't have a lot of competition. These could be terms unique to your area, such as "shotgun homes" in New Orleans or "Boston Brownstones" in Boston. You can find some keywords that the big boys haven't gone after if you dig deep and understand your clients' intent. Large portals, such as Zillow, generate all of the pages automatically. This gives the custom-built page with unique content a distinct advantage. Finding some "low hanging fruit" should be your first step in keyword research.
The Real Estate Industry's Keyword Research
True real estate SEO experts will look beyond simple "homes for sale" searches. You should also go over latent semantic keywords to ensure that your content is properly seeded.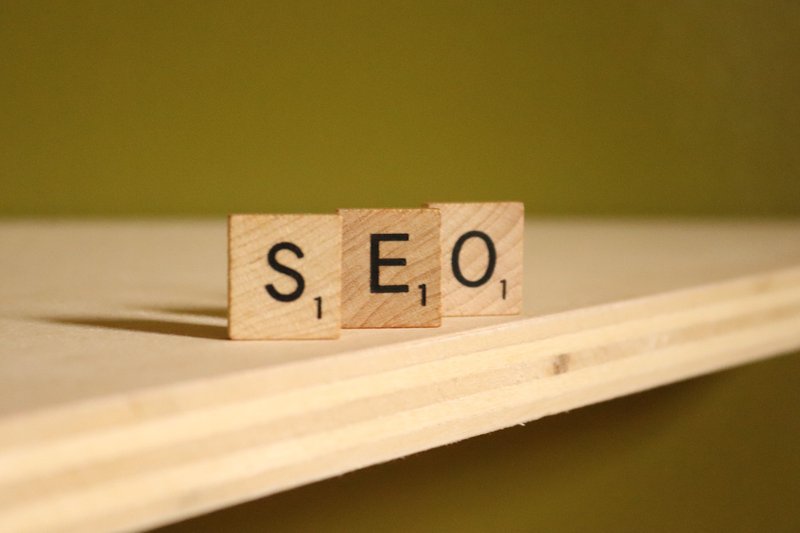 Your keyword research should include not only the obvious keywords, but also any variations on those keywords. *Your city's homes for sale, for example, should also include:
*your city + state abr* homes for sale
homes for sale in *your city*
homes for sale in *your city + state abr*
*your city* real estate
*your city + state abr* real estate
*your city* real estate for sale
*your city + state abr* for sale
real estate *your city*
real estate in *your city*
real estate for sale *your city*
all of the above with the state abbreviation
similar search phrases with subdivisions
similar search phrases with counties
Each of these search phrases will have a different number of monthly searches, a different level of competition, and, ultimately, a different intent from the user (the person doing the search).
With Google's algorithm learning at breakneck speed, the link between keyword research and user intent is more important than ever. By 2021, Google BERT will be used on nearly all searches. BERT is a Google Algorithm Update that uses artificial intelligence to better understand a search query.
Is there a difference in user intent when searching for *city* real estate as opposed to waterfront condos for sale in *subdivision*?
There is, of course, and the "real estate" search may be looking for statistics on the local market or other general information on real estate in the respective city. Where the "condos for sale" search anticipates seeing active listings in the respective condominium complex.
It takes time and a methodical approach to develop your specific set of real estate keywords.
Complete a Website Audit
Now that your local SEO is in place and you know what keywords you want to be found for, the next step is to conduct an SEO website audit.
For the most part, your best bet in the website audit process is to use a free website audit tool, such as the one provided by One Click SEO, or to use specialty SEO tools, such as Screaming Frog, ahrefs, SEMrush, or SERPed.
Hiring an SEO agency to perform a manual audit is a more expensive, but more thorough option. A manual SEO audit should start at around $500 and go up from there, depending on the size of your site.
Once you have the audit results, you will at least know where your website stands in terms of technology. It is critical to remember that there is no silver bullet for search engine optimization — in order to effectively rank any website, many parts must work together.
Descriptions and Meta Titles
The next step is to go over each page's meta headers. Meta titles and meta descriptions are simple and crucial aspects of your on-page SEO.
The main keywords you want to rank for should be included in the meta title for each page. When you distill all of the content on the page, you should arrive at your meta title. Each page's meta title should be between 10 and 70 characters in length.
People will see your Meta Title and Meta Description in their search engine results page on Google and other search engines.

Most real estate website platforms make it very simple to update the Meta Title and Meta Description. The title has a significant impact on rankings, and the description describes what is on the page.
At 160-300 characters, your meta description is slightly longer. Each page's meta description provides a brief summary of what the page is about. The meta title is important for page ranking, and a well-written meta description will entice users to click on your site rather than the others in the search results.
Site Speed and Mobile Responsiveness
It's the year 2022, and anyone who is remotely serious about their website has already made it mobile-friendly. Furthermore, this should be caught in your website audit as well, but it is so important that we felt it deserved its own section.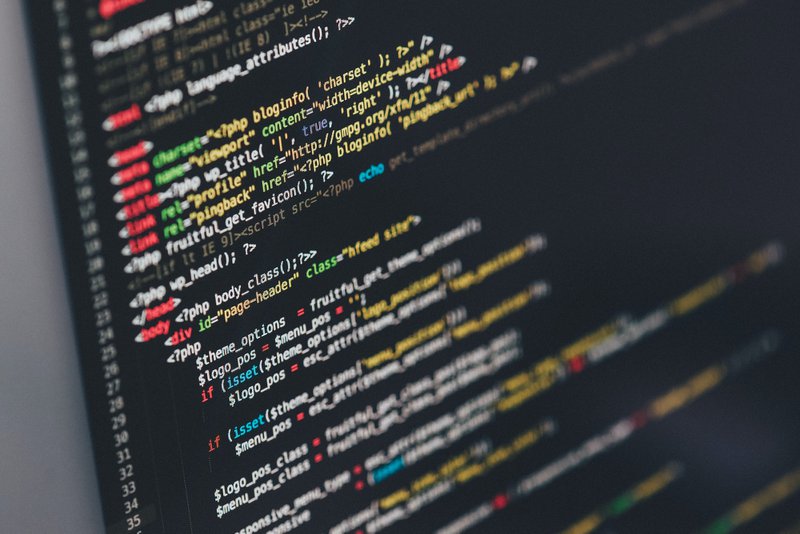 With mobile devices accounting for more than half of all internet traffic worldwide, we even recommend building your real estate website mobile first. A mobile first website is one that is designed to be viewed on a mobile device first and then adapted to be viewed on a desktop computer later. This may appear to be a minor distinction, but it has a significant impact on the web design process.
Another no-brainer is to make your website as fast as possible. These two factors are somewhat related, as the speed with which your website loads is even more important on mobile devices. In addition to how the site is built, the hosting that is used for your website will have a significant impact on its speed. We put in a lot of effort to create the best WordPress hosting for SEO purposes.
AMP Pages for Real Estate
AMP is another new technology that can be used to speed up your real estate website. Accelerated Mobile Pages (AMP) is a process that involves creating a stripped-down version of your web page or blog in order to make it AMP compatible. For lightning-fast results, AMP pages are then delivered directly from Google's servers. Having AMP pages on your real estate website for your blogs can provide your readers with a lightning-fast experience. It is important to note that you cannot generally place real estate listings from IDX on an AMP page, so those pages must load quickly without AMP.
Search Engine Optimization for IDX Listings
Anyone in the real estate industry understands that one of the primary reasons home buyers and sellers use the internet in the real estate sales process is to search for listings. The process of displaying real estate listings from other brokers on an agent's website is accomplished through the use of IDX or a VOW, with IDX being the preferred option. IDX and bringing listings online have a long history.
When you display an IDX listing on your website, you are disseminating the same information as every other local real estate website that uses a RETS feed from the local MLS. This can be avoided by designing a custom IDX display or supplementing the IDX data with other third-party data.
Backlinks from Reputable Real Estate Sites
The quality and quantity of backlinks pointing to your real estate website demonstrate to Google that you are an authoritative source of quality information. There are various methods for obtaining backlinks, but keep in mind that not all backlinks are created equal.
The stronger the backlink, the more authoritative and relevant the site linking to you will be. If you have a lot of spammy backlinks pointing to your website, it can hurt your SEO. Furthermore, just because you have a link from a well-known real estate website does not imply that it is equivalent. You can, for example, have a profile page on Realtor.com, Zillow, and many other large real estate sites—but this will add little authority to your website.
Many will use a rel=nofollow tag to prevent that link from passing any "link juice" to you. Some people go to great lengths to avoid having any outbound links visible. Even powerful real estate domains, such as Zillow, linking to your site from a profile page will have little impact on the authority of your real estate site.
The Most Effective Backlinks
Most of the authority is transmitted from otherwise powerful real estate websites through the content itself. For example, if Zillow posted an article on their blog and used the term "discount real estate brokers" as the anchor text and pointed to your site, that link would be very powerful in ranking for the term "discount real estate broker."
Here are a couple of methods for creating and shaping your backlink profile.
Guest Posting
Examine Your Competitors' Backlink Profiles
Content Marketing
Syndication of Original Content on Social Media
Creating Citations for Local SEO
Finding Broken Backlinks from Sites You Want a Link From
Websites Using Web 2.0
Syndicate Your Original Real Estate Content on Social Media
Without a strong social media presence, you cannot be a successful REALTOR today. All of the community pages and blog posts from your real estate website should be shared on your social media accounts. Wouldn't it make more sense to push your own real estate content to the places where people end up on your website?
All agents and brokers should be on the following social media platforms:
Facebook Page
Twitter Page
Profile on LinkedIn
Compile Online Reviews from Previous Customers
The majority of REALTORS, brokers, and real estate teams are well aware of the importance of online reviews. Whether you get your reviews from Zillow, Yelp, Google, or your own real estate website, you should make the most of every one of them.
To be recognized as a review by Google, all of your reviews must have the appropriate schema and an aggregate rating. Be cautious; if you tag the reviews on your site incorrectly, Google may interpret it as if you are copying an existing review and claiming credit for two.
Hiring a Real Estate SEO Expert
It is possible to rank your website on your own, but due to the complexity and challenges of real estate SEO, many people prefer to hire a professional. Understanding SEO and the real estate industry is not sufficient. When it comes to displaying listing data, there are numerous rules and regulations to follow (IDX from your MLS).
Is Real Estate SEO Difficult?
Search engine optimization for real estate is more challenging than for most other online verticals. Zillow, Realtor.com, Trulia, and Homes.com are all authoritative real estate websites. Franchises such as Keller Williams, Remax, and Coldwell Banker also have their own websites.
Source: ONE CLICK SEO