The real estate business opens you to many opportunities and challenges at the same time. It takes more than just basic real estate marketing to come out on top of all the other firms. One way is to pay attention to your leads and apply real estate lead nurturing.
A lead is a prospect that shows interests and provides his/her information to your firm and has some level of potential in becoming a buyer. They can be classified as cold, warm, and hot leads. The way for you to turn your cold leads into hot leads is through lead nurturing. This is what this article is all about.
How Virtual Tour Helps Boost Real Estate Lead Nurturing Campaign
Real estate leads nurturing can be done in various ways. Here, we will delve into how virtual tours improve your lead nurturing campaign. A virtual tour is a computer simulation of an existing location.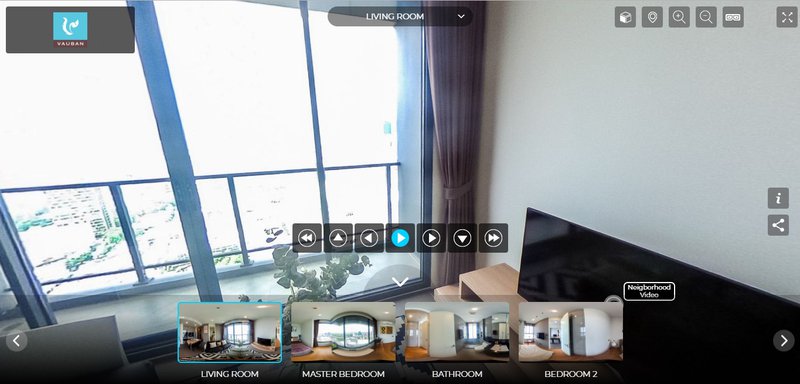 It is usually composed of a sequence of still images or videos. It may also include other multimedia elements such as music, sound effects, narration, and text. Incorporating virtual tours into your lead nurturing can boost your conversion rate of leads from cold to hot. Here are ways for you to achieve that:
Display your property in the most enticing way possible
It is very important to note that when making a virtual tour, it should be in the best display possible. The virtual tour should also be in an explorable manner so to please your clients or else, all efforts will just go down the drain.
The best way to display the location on a virtual tour is to highlight all the rooms and spaces in the house. A visitor will be able to navigate on their own and move from one room to another and check out every detail of the house.
Make all the efforts meaningful and productive
If your firm owns a website that displays images of your real estate, then most likely, clients will be calling to show interest and inquire about them. However, keep in mind that the images on your site are not enough for your clients to make a purchasing decision. The call may go on as long as forever without closing the deal.
This is where virtual tours step in. They provide your clients with the interior and exterior structure of the property, including its landscape. This will make your time and effort worthwhile – answering calls from potential buyers with greater intent to buy.
Efficient advertising with virtual tours
A lot of firms believe that creating a virtual tour can cost a lot of money and take a lot of time and effort. This is one reason why a lot of realtors are not making them but that is just good news for you.
Creating virtual tours is really not that expensive and on the brighter side, it is actually pretty fun. You can search for ways to create your own virtual tours on the internet.
Virtual tours are actually reliable
The purpose of virtual tours is to allow your clients to see the property without going through the hassle of spending time driving to the location. Making virtual tours as one of your strategies will develop a sense of reliability from your cold leads and will grow interested in your properties. They can then decide to visit places that they feel are properly built and organized according to their requirements after seeing all your offers.
Post all your real estate virtual tours
The more real estate virtual tours you have on your site, the better. This gives your clients many options to choose from. Your leads will find it more feasible to choose a property that suits them in your gallery.
Conclusion
Virtual tours allow your clients to experience the property remotely. This alone can peak the interests of your cold leads and gain the potential to become your firm's clients. Nurturing them won't be too much of a hassle anymore. Without even knowing it, you may have just captured more than just their interest but also their trust as well, making them close a deal with your firm.