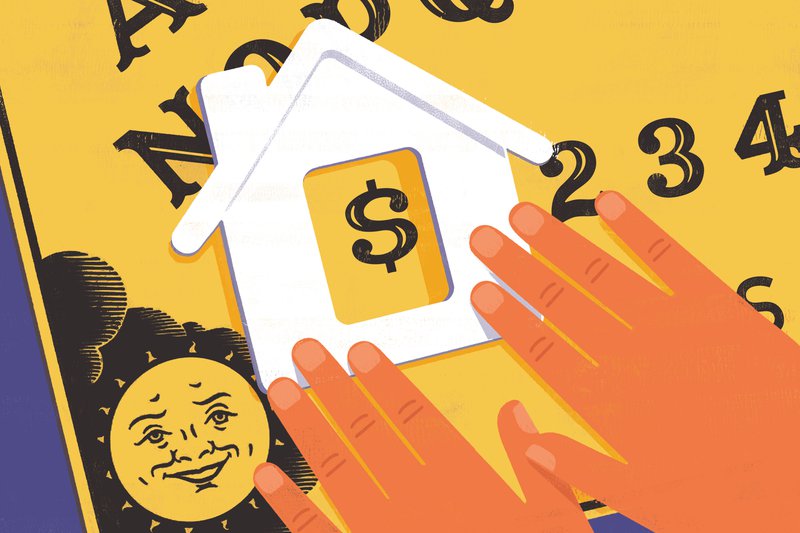 The housing market has been gaining strength in recent years, particularly during the COVID-19 pandemic. Home values increased, buyer demand increased, and mortgage rates fell to historic lows. In the end, it has made housing one of the few bright spots in an otherwise dark period.
The housing market, on the other hand, is constantly changing, and real estate trends come and go. Add to that the fact that this industry is highly localized, with different conditions in each city, state, and metro area, and you can't bet on things remaining stagnant for long.
Understanding market fundamentals can help you stay on top of all of these changes. Check out the most recent real estate trends from the previous month.
The cost of housing
House prices are influenced by a number of factors, including local buyer demand and the amount of available housing supply. In general, rising property prices are caused by high demand and low supply.
Mortgage rates, which influence demand, can also play a role. When interest rates are low, people are more interested in buying houses. Demand may dwindle as interest rates climb.
Home prices have been rising at a nationwide level for some time. The median home price was slightly under $347,000 by the end of 2020. In the year 2020, home prices increased by 11%.
The affordability of housing
Affordability is not solely determined by house prices. Income, inflation, and interest rates all play a role. So, rising prices? They do not always imply that housing is becoming less affordable. If interest rates are particularly low or incomes are rising, homebuyers may be able to purchase a larger home than they could previously.
Fortunately, that is exactly what we are seeing today. When interest rates, income trends, and inflation are all taken into account, consumer purchasing power will be up 21% by the end of 2020.
Rates of interest
Mortgage interest rates have a significant impact on the housing market, influencing demand, home prices, and affordability. They also change on a daily basis, depending on a variety of factors such as Federal Reserve policy, the bond market, investor interest in mortgage-backed securities, and, of course, inflation.
According to Freddie Mac, mortgage rates will be near all-time lows in early 2021. The average 30-year fixed-rate mortgage rate in January was 2.74 percent, up from 3.62 percent the previous year and 4.76 percent a decade ago.
Housing stock
When inventory is low and demand is high, a seller's market develops. Home prices are rising, bidding wars are breaking out, and sellers are gaining the upper hand in negotiations. In 2020, the number of for-sale listings fell to its lowest level ever recorded. Listings have recovered slightly since then, but they remain relatively low.
Foreclosures and delinquency
Another aspect of the market to keep an eye on is mortgage delinquencies and distressed properties. Both of these tend to rise during economic downturns. Foreclosures were actually down by 80 percent by early 2021 as a result of steps taken to address the issue.
Cycles and crashes in the housing market
Most experts believe the housing market is not on the verge of another crisis. Homeowners have more equity than ever before, and lending standards are becoming more stringent. Mortgage rates should remain low for the foreseeable future as long as interest rates remain low. The Federal Reserve has stated that it will keep the federal funds rate near zero until 2023.
Now that we've covered the fundamentals of today's housing market, let's take a look at some recent trends. Here's what the real estate market is like in September 2021.
1. The CDC fight is still on
Landlords and Realtors have petitioned the Supreme Court for an emergency hearing. It's unclear when the court will rule, but it's unlikely to be good news for tenants. The move was a sort of Hail Mary.
2. Home price growth
The rise in home prices appears to be slowing. According to Realtor.com, the median listing price in the latest week of July climbed by only 8.6% year over year, marking the fourth week in a row that growth has been in the single digits following 50 weeks of double digits!
To be honest, prices are still reaching all-time highs, but they are increasing at a slower rate. "This pace of growth is still higher than we've seen previously," said Danielle Hale, Realtor.com's top economist. "As we go closer to the fall season, we expect prices to soften, as they have in the past, implying continued high pricing for sellers and a window of opportunity for buyers."
3. Inventory is on the rise.
In the week ending Aug. 21, new listings on Realtor.com were up 2% year over year. In 19 of the last 22 weeks, the number of new postings has climbed. Smaller homes are being built, which should benefit investors looking for low-cost single-family rentals.
4. Rental prices are continuing to rise.
According to the most recent data, median rents are up over 10% from last year. In over half of the country's housing markets, buying a starter home is more affordable than renting. Larger houses (especially two bedrooms) had higher rent increases than studios.
5. Mortgage rates
On 30-year loans, rates have remained substantially below 3% since mid-June. In the third week of August, 15-year loan rates averaged just 2.17 percent, while five-year ARM rates are at their all-time lows.
However, be warned: this trend may only last a few months. In 2022, the Federal Reserve is likely to start tapering its purchases of mortgage-backed securities, potentially raising interest rates. So, if you're looking to buy or refinance a home, now is the time to do it. It's possible that you should respond quickly.
Source: Million Acres