When looking for properties for sale, 44 percent of all homebuyers and 99 percent of Millennials use the Internet first. Your website should highlight your real estate listings, brand, and expertise. High-quality photographs are essential for distinguishing and giving prospects a clear picture of what life is like once they buy a property.
Let's look at how to integrate your website with cutting-edge real estate marketing tactics to produce fresh leads and house sales.
1. Create a local market quiz and post it on your real estate website
A quick, multiple-choice quiz on a topic of interest will put your viewers to the test. The questions or topics can be based on bigger topics, such as music or pop culture. You could even have a contest based on the quiz and award the winner with a gift card to a nearby restaurant.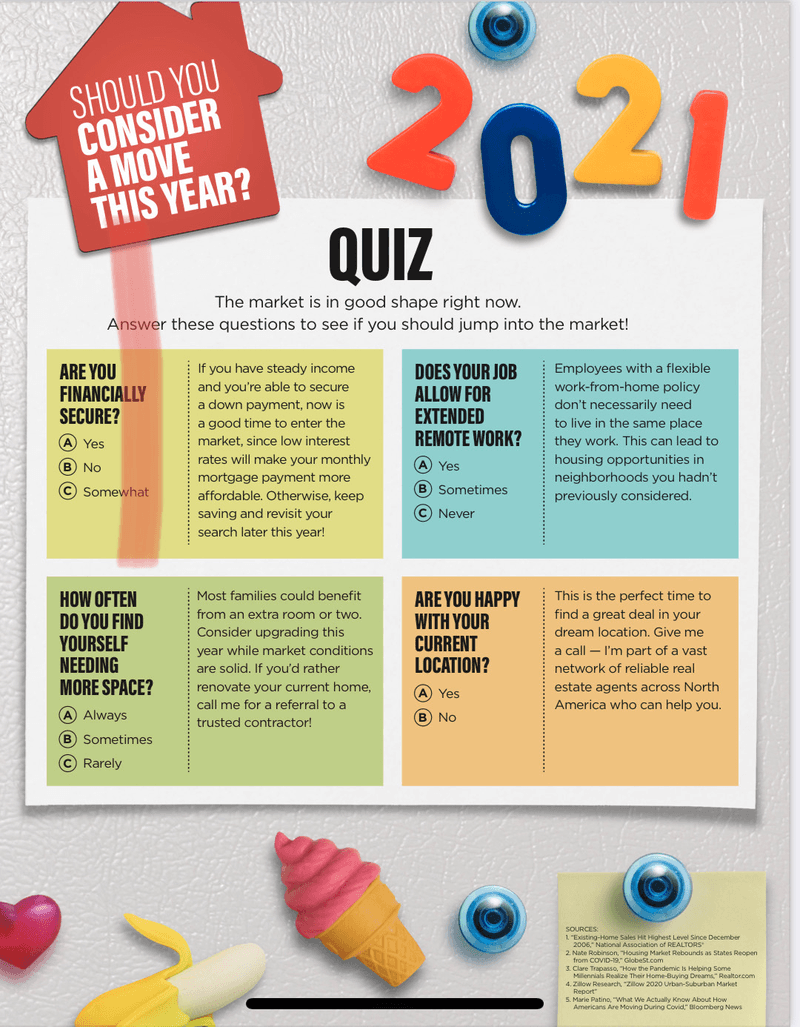 2. To attract sellers, provide home valuations
Potential sellers want to know the value of their home. Integrate a house valuation tool into your website to get leads from sellers.
Here's an example of how this could appear on your site: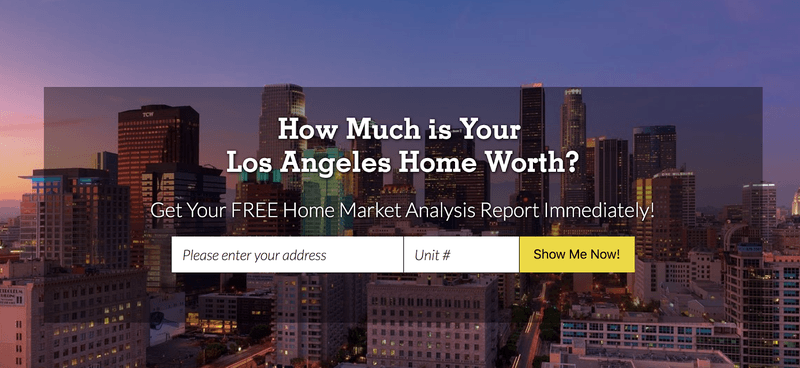 To view their property valuation report, your visitor must first input their address and then submit their email address and other details. You now have a new seller lead to contact after they give this information.
Because your house appraisal program has already acquired the physical address, you can follow up by normal mail if they refuse to sign up by email.
3. Make an explainer film for your agency that goes into great detail
Traditional real estate explainer films are meant to be serious, but have some fun with them. Put on a black turtleneck and provide a Steve Jobs-style explanation of your services. Pretend to be a politician and tell people why you're the best candidate for the job.
4. Provide a complimentary moving truck
This is a one-of-a-kind way to stand out in your neighborhood. Purchase a moving truck with your logo on the side. It's something you can give to your clients after they buy or sell a house. Every time one of your clients uses the truck, your company gains further branding and publicity.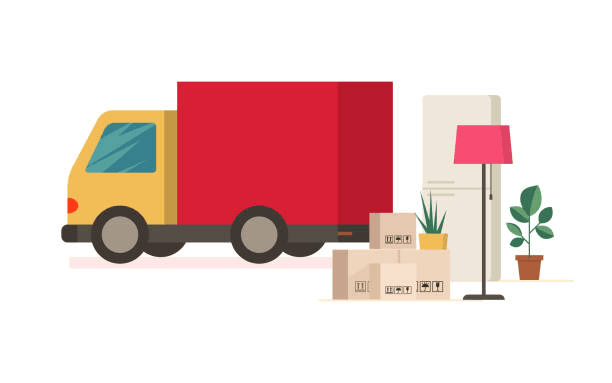 When your clients don't require your moving truck, get inventive. Take it to your local home shows. It's best to park it in areas of town where there's a lot of automobile and pedestrian traffic.
5. Answer queries from buyers and sellers on your blog
Identifying questions that your target market is asking is an efficient technique to generate blog article ideas. You can locate these lists of questions using two tools:
-Answer The Public
-People Also Ask
Answer The Public is a free program that generates a list of questions depending on the keywords you type in. If you key in "los angeles homes," for example, the questions that come up may include:
-How much does it cost to buy a house in Los Angeles?
Inside a Google search, there's a free option called People Also Ask:
A chrome plugin called Keywords Everywhere is a third option for finding intriguing searches to target. It shows you related searches to any Google search (along with projected search volume).
6. Make your real estate video marketing a little more interesting
Getting into the spirit of well-known events might help to humanize your brand. Consider doing "man-on-the-street" interviews with your connections in the real estate industry. The topics don't have to be about your company or even about real estate in general. Later in the sales funnel, these strategies may pay off.
7. Create a blog post or a video series featuring some of the best restaurants and entertainment in the neighborhood
Create a series of blog pieces and/or movies that provide home buyers in your area with the inside scoop on the best restaurants and establishments. Consider where you like to go to attend a play or have a bite to eat with friends. Then, write down why you enjoy visiting such locations.
8. Make a statement with your business cards
Business cards are a classic that will never go out of style. There will always be face-to-face encounters with buyers, sellers, and other industry professionals. A card that simply lists your company's name and contact information will not be remembered. To get people to remember you, look into the best business card creation services available.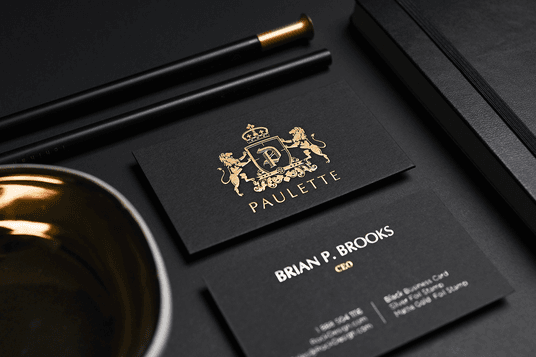 9. Include some images of your pet in your real estate listing
Though not every home buyer would like seeing an adorable French bulldog or a Grumpy Cat impersonator throughout a property they tour on your real estate website, the occasional snapshot of a pet is unlikely to turn off visitors — and may even appeal to the buyers you're searching for.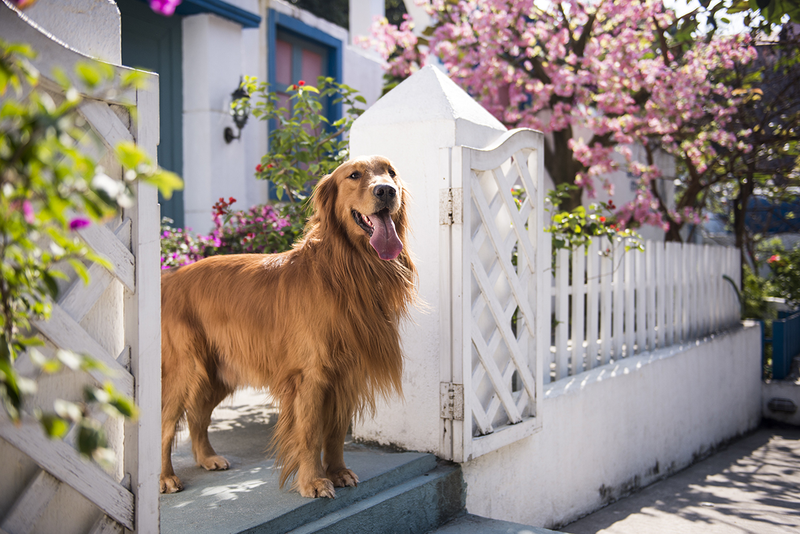 Use your dog or cat in your listing photos, or borrow one from a family member or friend. (As a side note, if you can persuade your canine companion to adopt the relaxed pose portrayed in this Curbed story, you could start a side career as a dog whisperer.)
10. Make use of Instagram Stories
Instagram Stories are a fantastic way to engage your followers. Use them to increase brand awareness and encourage engagement. Running a contest, book giveaway, or other fun-filled section of your IG Live is one way to leverage Instagram Stories. In the same way, cross-pollinate your social media channels.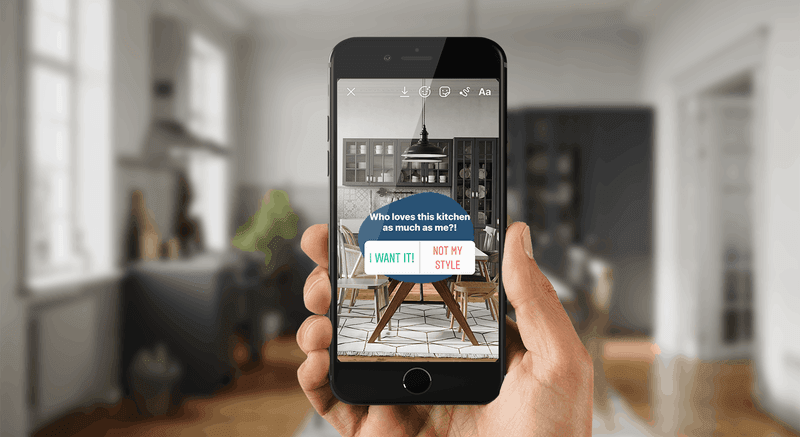 11. Come up with a fun game to go along with award shows or other broadcast events
Have you ever seen media, bloggers, and corporations offer "drinking games" for big events like the Oscars and the Super Bowl? Join in the fun and make your own game (of the drinking variety or something different is up to you). You might even make an interactive or printable bingo sheet for folks to utilize throughout these events (see The Wall Street Journal's interactive take below) to see whether your hilarious observations and predictions come true. To ensure that folks who participate in your game remember where they received it, brand your marketing content with your logo.
12. Reddit is a great place to share home-buying and selling advice
Before you get too excited about how Reddit can help you with your real estate marketing (or even what Reddit is), bear in mind that it isn't just the "first page of the internet," as it promises. There are various "subreddit" forum boards on the site devoted to the most specific topics, such as homeownership, home purchasing, and home selling. Find ones where clients need expert advice on buying or selling a home, as well as those where homeowners need mortgage or tax assistance.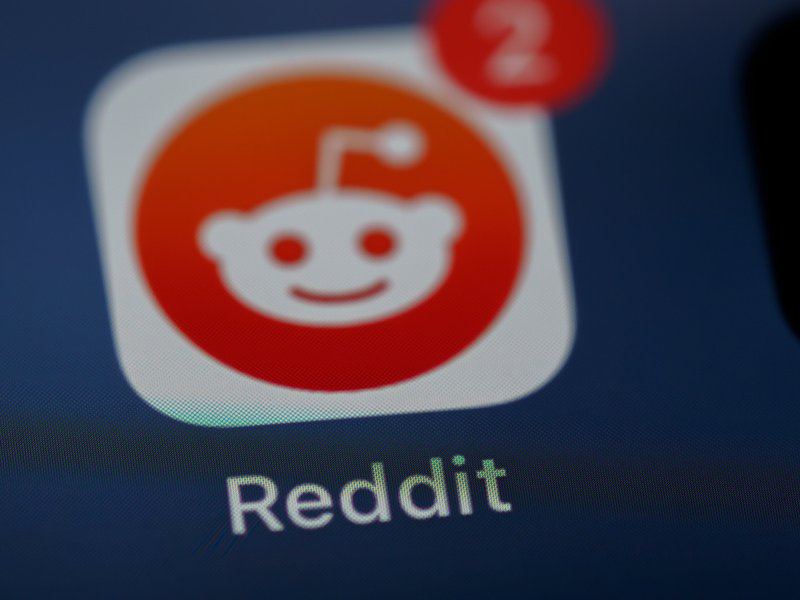 13. Produce detailed graphs, instructions, charts, and maps
Any real estate marketing campaign must include graphics, but not just any will suffice. You can add appealing images, charts, graphs, and other visual elements to your blog and social media posts by developing your Photoshop skills (or saving up enough money to hire a professional graphic designer). When that time comes, make sure your graphics educate your audience something beneficial, like the best aspects of your local market.
14. Profit on the popularity of the most recent internet memes
You may believe that memes are just another online diversion. Real estate brokers offer advice on how to utilize memes in real estate marketing to segment your target and get some chuckles from them.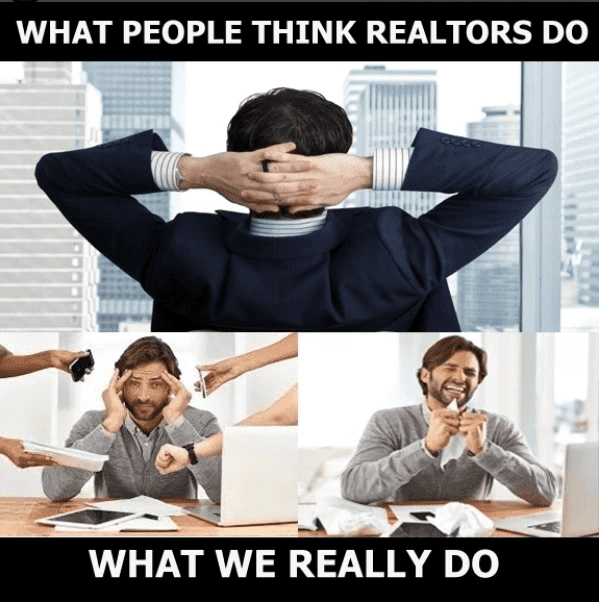 15. Create mock logos for your agency that are based on well-known ones
If you're a great admirer of a particular TV show, incorporate the popular typography and/or graphics connected with one (or more) of the series into your own real estate logo. Make it timely by sending your audience an email with your new, short-term branding and a reminder of when the new season will begin. There are various ways you may go with this faux-go (get it? ), so choose a well-known pop culture design or symbol that you can use in your real estate marketing. Just don't utilize it in a lot of promotional materials (the last thing you want is to get a cease-and-desist from billion-dollar entities).
16. Send Handwritten Notes
When your prospects and clients open a sent envelope and find a handwritten letter inside, you have the potential to provide them with a one-of-a-kind experience.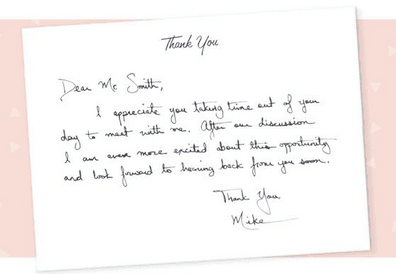 Combine this method with the above-mentioned home value tool. Send handwritten notes to any potential house buyers who did not provide an email address.
17. Make a system of referrals
Don't forget to seek referrals from delighted clients as you expand your web presence and lead flow. Simply asking for referrals is one of the simplest methods to obtain them. Focus on ensuring a smooth transition for your prospects throughout the full home-buying process before asking them who they know.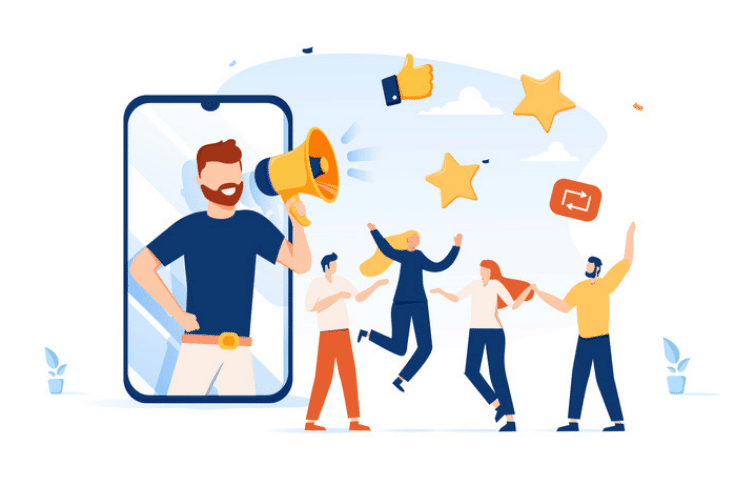 More referrals will come from being focused on delivering continuing recommendations and useful information to email subscribers. Send out homeowner advice-related content to your clients on a regular basis. This high-touch follow-up keeps you "top of mind" when previous clients learn that friends and family are looking to buy a home.
SOURCE: PLACESTER