Today I would like to share with you the story of a real estate agency in Thailand that focuses on residential real estate.
When the owner started this business, he had strong ambitions but at the end of the day, was only able to spend most of his time dealing with data instead of clients.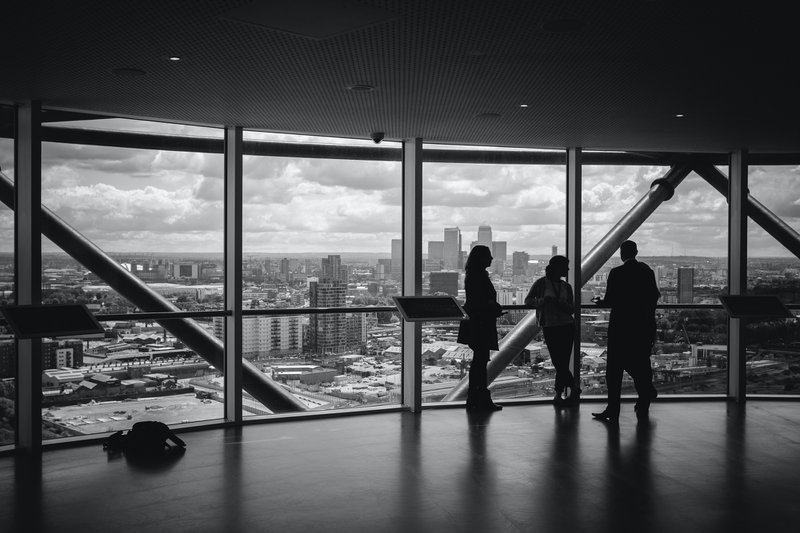 As he was clearly interested in the sales and the number of leads was low, he decided to recruit a marketing assistant to generate new leads to have more listings and also find clients.
Those actions paid off with the number of leads increasing not as dramatically, but just enough for him to understand the demand and gain some traction.
Each new lead was a new challenge, first in generating, than in ensuring a follow-up, to organizing visits, and finally in and closing a deal.
So he decided to recruit a new sales staff, then an administrator.
Using mostly spreadsheets and Gmail, the 4-man team struggled with how the information was everywhere and follow-ups were difficult to manage.
At some point, they understood that to be more efficient, they needed to set up some processes to work more efficiently. One solution they found was saving and reusing emails for their prospects (Email Templates).
However advantageous, this posed the new challenge of needing to recruit more team members, which meant more costs. The need to have clear goals and leads was also highlighted considering that all real estate sales agents are motivated by sales.
This led to the owner spending more of his time handling data across different sheets, managing his sales. Since he is also unable to get a clear overview of all the tasks and transactions, he resorted to micro-managing his team, greatly stifling their growth.
Their lack of a system also made it very difficult and almost impossible to satisfy all clients who were expecting dedication, fast answers, and follow-up from their agents.
When he realized they were spending more time on time-consuming tasks that weren't generating more income for the company, he decided to make a change.
He wanted a solution that could address all his concerns. He sought a process that allows him to have a clear overview of what's happening, streamline the collaboration with the team and interact more efficiently with prospects and clients. He also wanted a platform to help him assign tasks and objectives, ensuring everyone in the team was able to perform their work efficiently.
By searching, he found that he would be needing someone dedicated just to the software as no ALL IN ONE solution really exists for real estate professionals.
He would need multiple tools and tasks done including CRM, an email marketing software, the ability to manage listings directly on his website, and manually import listings to portals…and the cost will be a lot! He tested some tools, but to his dismay, he found that it only ate up most of his time and he had less time for other things.
Luckily, one of his partners recommended RealEstateCRM.io, a true real estate CRM and Marketing platform that allows managing all of his business's daily actions.
He was enticed by the possibility that each collaborator, based on their assigned tasks can individually perform their work to benefit the whole company.
For example, once a new listing is created, it can be promoted easily in all portals, marketplace, company website, and then shared with clients. When a new lead is generated by one channel it will be automatically created into the CRM and can be assigned to the right agent.
The admin can access information about each contact and provide sales support and administration.
He was also highly impressed by the convenience and ease of having a clear overview of what's happening, allowing him to prioritize the actions, and forecast the potential revenues.
The team was first reluctant to use a new system and change the way they work. But as they used it, they began to understand its value seeing that their performance started to increase and they were spending less time on tasks.
After 3 months of usage, the owner was very satisfied and was again on the track of his company's growth, thus recruiting more sales agents.
It was not difficult anymore to onboard new sales and even the use of RealEstateCRM.io was becoming one of the advantages of joining the growing real estate brokerage firm.
The online documentation, world-class support, and numerous tutorials available allowing him to spend less time to onboard and train agents.
After 1 year of usage, the company had grown the number of its transactions from 19 to 215 and its team from 4 to 25.
With ambition, a clear vision, a good system in place, there are no limits to the success of your real estate business.
Make the change for the better, adopt RealEstateCRM.io today!