Want to venture into the real estate industry but don't have a background yet? Do you want to excel in real estate marketing but don't know where to start? Don't fret! This pandemic is the perfect time to learn new skills and business! Our experts reveal the best real estate marketing for dummies.
Real Estate Marketing For Dummies
Have a Professional Website
The first step to do real estate marketing for dummies is to build a website. It's important to have a website that will serve as your online portal to reach your customers. You can go to GoDaddy to start with your domain name registration.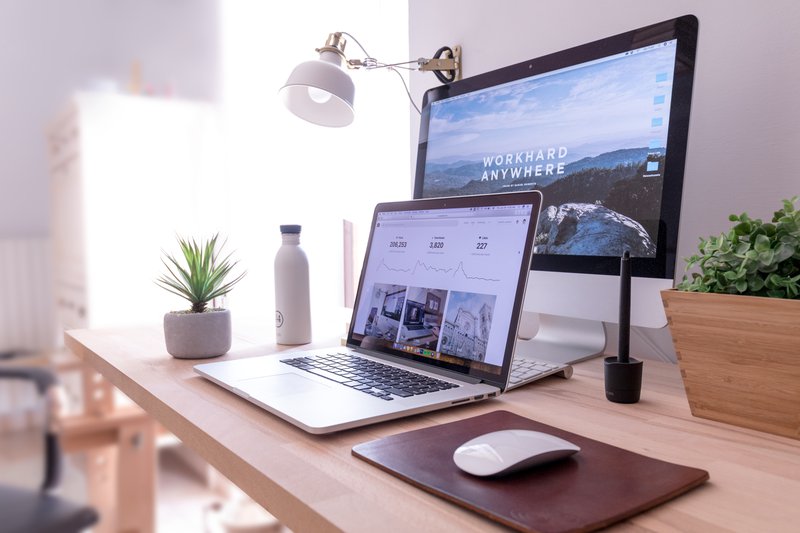 Make sure your business name is short, concise, catchy, and easy to remember. It should also represent your business to the customers. Then, hire web developers to help develop your real estate website. Aside from having a website, it will also help if you enlist your properties on formidable real estate sites like Zillow, Realtor.com, and Trulia.
Go Social
Now that you have a dedicated website, the next step is to take the extra mile to go social. Set up multiple social media pages like Facebook, Twitter, Instagram, Pinterest, Linkedin, etc. Build followers on your social media pages so that it'll be easier for you to connect with customers. Focus on localization to have an effective real estate marketing for dummies. Make sure to turn your location on and use the geo-targeting Facebook feature to target customers around your state or neighborhood.
Avail a Real Estate CRM Software
Since you're still starting out, it'll be overwhelming for you to do all the administrative and marketing work. That's why instead of hiring multiple employees to work for you, you can start with a small team instead. Then, we recommend availing real estate CRM software to automate some of your crucial tasks. The software can build your lead database, redirect calls according to purposes.
This will help you immensely in following up on your leads instead of calling them manually. Have a lead or deal to close? No problem! This real estate marketing for dummies software is also capable of creating automated invoices and fill out forms for your customers. It also lets you track your expenses so that you'll manage your business' financial flow easily.
Incorporate Virtual Tour In Your Listings
If you've got more budget, it's recommended to incorporate a virtual tour in your real estate listings. Since it's still impossible to meet with your clients for site inspection, a virtual tour can save your business. You can avail a real estate marketing for dummies VR software for free here.
You only need to take stunning pictures of your property. Make sure to take a picture on every angle of your house. Highlight all the stunning features like a pool, a gym room, beaches, etc. If you can, take a picture of the neighborhood to give a glimpse of the area to your potential customers.
Set Up Referral Rewards
Since you're still starting out, most likely you don't have clients yet. In this case, you need to set up referral rewards to boost real estate marketing for dummies. You can contact your family, friends, and peers and encourage them to market your listings.
If they bring a customer to you, you can reward them by giving a referral fee or award. This may be in the form of money, listings discounts, or even as simple as treating them for dinner. This will help you market your properties while expanding your network connection.
Contact our marketing agents now to start your real estate marketing campaign!