Now that we're entering the first quarter of the year 2020, you must've already implemented your new real estate marketing plan. You're excited to see whether your new strategies work or not. If you don't know how to measure your marketing plan's effectiveness, then you're in luck!
Here are the telltale signs to determine if your real estate marketing plan is successful.
Website Visits
First and foremost, you cannot expect your real estate marketing plan to become an instant success in a short period of time. This is a gradual and on-going process until you'll reap the fruits of your labor. However, you can start measuring your success at the initial stage of your marketing plan. One way of determining that is by looking at your traffic or website visits.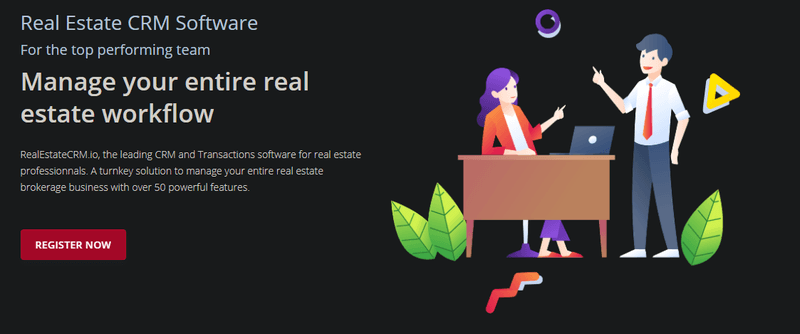 We recommend you acquire our all-around Real Estate CRM that provides comprehensive report metrics on your website, social media, email marketing, and listings traffic. It will help you determine whether your real estate marketing strategies are gaining traffic as they should be.
It also helps in determining your Google rankings. Most of all, it narrows down where your traffic is coming from. Are they coming directly from your website, social media, or on various real estate listings site? This will help you re-evaluate your plan to determine whether your plan works or not.
Leads and Sales
Now that you know your traffic, the next step is to determine whether it was converted into leads and sales. For example, do your customers stay long to interact with your website? Do they check out your real estate listings and purchase it? Maybe they have considered adding your properties to the cart but not proceeding to checkout? Or do they click the contact us? You need to check out these areas to determine your lead and sales conversion.
Investors and Partnerships
Aside from scouting for potential real estate sales from your customers, it's also important to measure whether or not you've gained partnerships and investors. Even if you're still not generating $$$, forming partnerships with investors signify you're on the right road to success. Even partnering with an influencer who agrees to promote your listings is already a big deal! Why? It's because it means they're confident in your brand to form an alliance with you. It will also help you reach more audiences, leading to more leads.
Brand Position
Aside from building your professional network, you can also measure the success of your real estate marketing plan by determining your position in the industry. Does it mean you are getting more influence on your customers? Are your products and services competitive?
Are your customers satisfied with dealing with you? Or, are they likely to recommend your real estate listings to their friends and relatives? How is your brand dealing against your competitors? Knowing your position in the industry helps in determining whether your real estate marketing is effective or not.
Customer Satisfaction
The most important thing in the real estate industry isn't measured by how much you earn. Instead, your success lies with your customer satisfaction. This shows how effective you are when it comes to servicing your customers. Did they have a smooth transaction with you? Do your listings fulfill what you promised or post online?
How do you solve problems or conflicts that may arise during the transition period? Make sure to give exemplary service to your customers. Reach out to them and connect with the community if you have to. The more customers are satisfied with your brand, the more they're likely to refer you to their circles. Not only that, but you'll gain their loyalty in the long run.